Join the developer community responding to COVID-19
As the coronavirus poses a significant challenge, we're taking the necessary steps to provide continuous support with data and technology to make a positive impact wherever we can. We are focusing our efforts in three areas:
Reporting information
Supporting local communities
Supplying medical care
Start building solutions with HERE APIs, SDKs, HERE Studio and Data Hub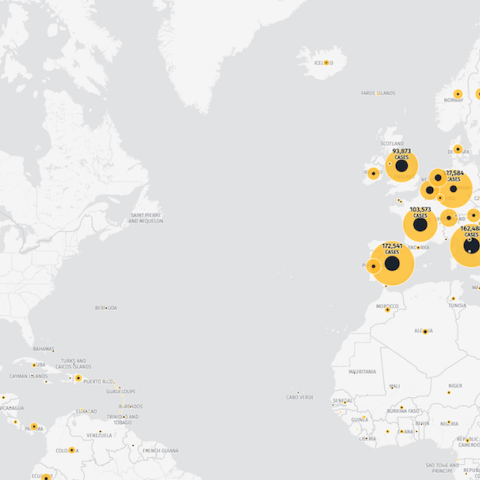 /
/
Create a custom coronavirus visualization
The COVID-19 tracker provides an overview of the spread of the coronavirus worldwide. This GitHub repository provides you with a template to adapt and adjust for your visualization needs and allows you to build a website that provides actionable information to the public.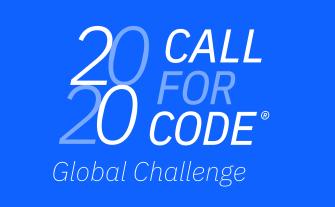 Call for Code
Call for Code 2020 asks the world's developers to build solutions for COVID-19 and climate change. HERE Location Services help to get quickly started.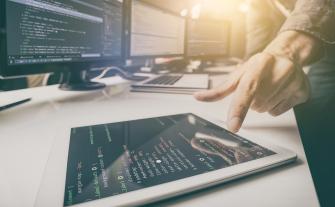 Hack for good COVID-19
HERE and INCUBATEIND invite developers worldwide to participate in our online hackathon to build solutions that help in the fight against COVID-19.
Location data bridges the gap between the digital and the physical world, and puts insights in context. Build apps and services to develop solutions for those individuals and businesses affected by the COVID-19 crisis.
Related articles discussing COVID-19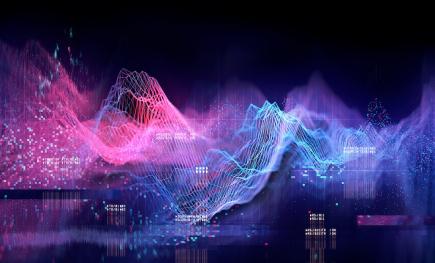 Developer blog
#HackForBetterDays: Addressing COVID-19 in APAC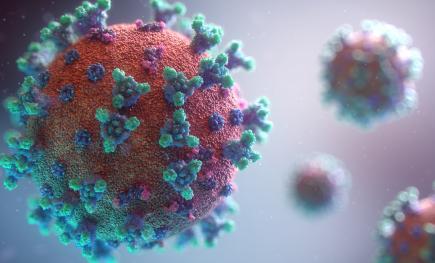 Developer Blog
Finding COVID-19 Testing Sites with the HERE Geocoding and Search API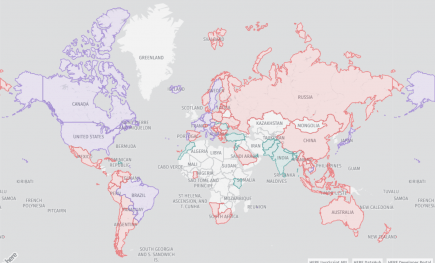 HERE map display
Global COVID-19 travel restrictions interactive map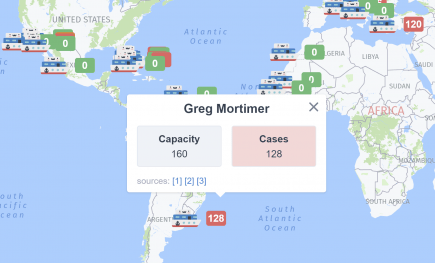 Developer blog
Interview with COVID-19 Cruise Creator - Evan M AKA Atymic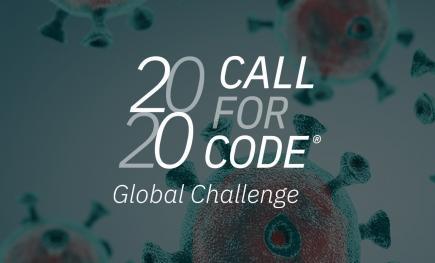 Developer blog
Join IBM and HERE at Call for Code 2020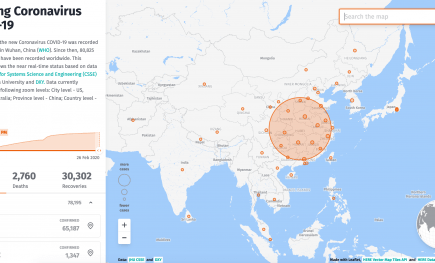 Developer blog
How we built an interactive map displaying the COVID-19 outbreak
Learn how to incorporate location services into your applications and services – 
COVID-19 additional resources
World Health Organization (WHO)
WHO directs international health within the United Nation's system and leads partners in global health responses.
European Center for Disease Prevention and Control (ECDC)
ECDC strengthens Europe's defenses against infectious diseases.
Center for Disease Control and Prevention (CDC)
As the United States' health protection agency, CDC saves lives and protects people from health, safety, and security threats.
American Red Cross
A humanitarian organization that provides emergency assistance, disaster relief, and disaster preparedness education in the United States.
Our World in Data
Our World in Data's goal is to provide testing data over time for many countries around the world as it relates to COVID-19.
Sign up for the HERE Developer Newsletter
Subscribe to stay updated each month with the most innovative and interesting news in technology.